Aerial fitness straps to train cirque bodyweight skills!
4900lbs test certification
WANT TO TRAIN LIKE A CIRQUE PERFORMER?
Here at AFB we've created fun innovative fitness education tutorials for you to learn new creative bodyweight exercises & aerial skills on our custom made AFB hand loop straps.
Developed by former Cirque Du Soleil aerialist & acrobat Stuart McKenzie, AFB provides an accessible aerial experience & lifestyle for the fitness world.
​
The beauty of our AFB straps is that they're home, travel / tour friendly so you can workout whenever & wherever there is access to a safe pull up bar - from the luxury of your own home, to the hotel gym - flying on muscle beach to the park gym!
A new aerial fitness experience flying on cirque straps & training creative bodyweight skills!
Join our afb

subscription
Our AFB Subscription will include full access to our training library with monthly bodyweight challenges & fun flying workouts!
BENEFITS OF our
AFB STRAPS
Aerial Fitness Bodies
Straps
AFB has developed an innovative travel friendly aerial strap for fitness enthusiasts & cirque performers to hang from any safe pull up bar & train creative bodyweight skills!
The grip of our AFB straps allows for rotational movement in the wrist, elbow & shoulders.
This rotation gives relief on the joints & expands your range of motion through correct alignment.
Additional recovery movements include hanging release exercises & spinal decompression.
Our AFB straps are designed with neoprene coating to increase comfort on the wrists. Focusing on correct alignment & proper form when performing your aerial skills without discomfort.
The hand loop grip position will teach your nervous system how to engage smaller muscle fibres & larger muscle groups through greater ranges of motion.
This results in greater back stimulation, a stronger shoulder girdle & controlled core engagement.
HAMISH GAMAN




Great Britain Figure Skater
Stu worked with me over a period of one month, teaching me a variety of exercises using the AFB straps to help me with my ice skating. Working only with my own body weight, I was able to greatly improve my shoulder and core strength, which has made performing the complex lifts I do on the ice feel much easier. Stuart's exercises are now an integral part of my training routine.
ATHERTON TWINS




Cirque Du Soleil Artists
Stu is one of the best aerial coaches we've ever worked and performed with. His knowledge of aerial movement and in particular, the aerial straps discipline is second to none. When we first heard of his idea to create a custom made hand loop that would be accessible to the masses, we thought it was genius. A beautiful way to bring the acrobatics, gymnastics and the circus world into the fitness world. Having tested them out ourselves and even having our children train with them, we're shocked as to how efficient, strong, easy to use and comfortable they are. Now we can train anywhere and who doesn't want that?
LINA




TABAKOVA




Cirque Du Soleil Artist
Stuart Mckenzie was my coach while he was in Las Vegas for over 6 months. During those 6 months I made more progress than all of my prior training combined. Stu always challenged me, while being fun and productive. I still use his conditioning program to this day. I would recommend Stu as a coach to someone that is ready to transform their body and put in the work to have a better lifestyle. Just the best!
Frequently Asked Questions?
Are AFB Straps for me?
---
Our AFB straps were developed to provide an innovative bodyweight fitness experience from hanging on our AFB straps & flying into fitness - From never hanging on straps before to bodywieght speicilast & cirque artists. We cater for all abilities & levels through our safe progressional tutorials & subscription. From understanding how to hang correctly to learning cirque bodyweight skills like planches & flags! Who doesn't want to train like a cirque performer!!!
---
What are AFB Straps?
---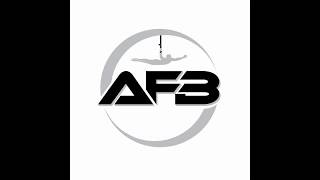 Our AFB straps have been developed by former Cirque Du Soleil artists Stuart McKenzie. The straps are the same design as what @Stustraps flys on for his act - so YOU are getting the full aerial straps experience when you hang & train on the straps. Specs: Break Strength Load: 4900 lbs Dimensions: 18 in x 2 in Nylon base with a comfortable Neoprene cover.

---
How do I set up my AFB Straps?
---
Below is a video link to demonstrate how to set your AFB straps up - All you need is a safe pull up bar: Any Questions Please use the conatct form below.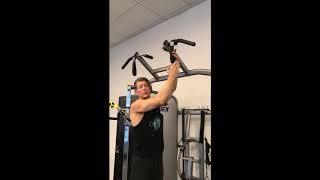 ---
Shipping?
---
Please allow one week for domestic shipping & two weeks for international shipping. We will continue to ship out every order as soon as possible; and when your order does ship, you will receive an email with tracking information. Thank you for your support!
---
---